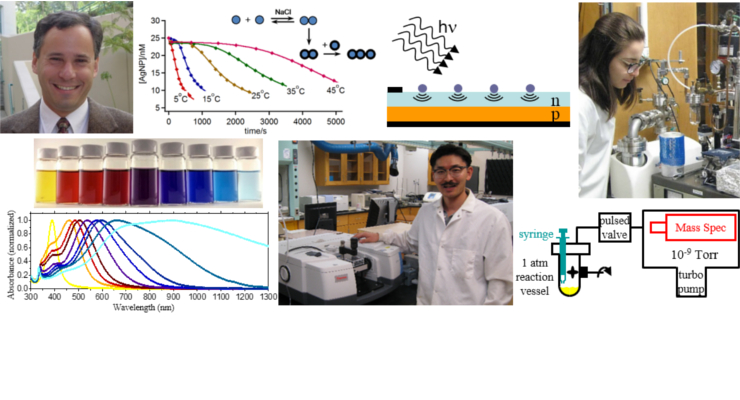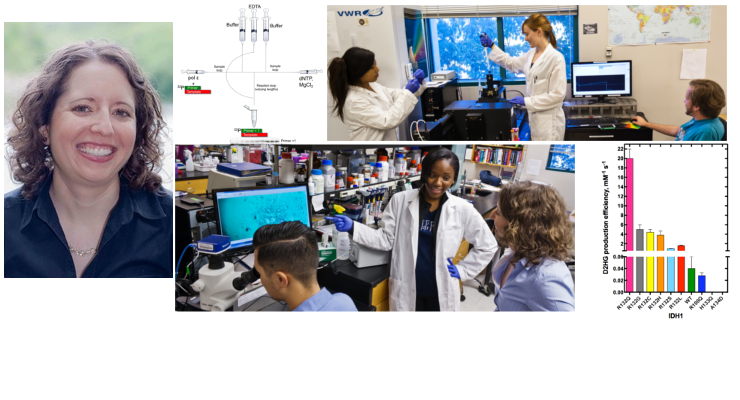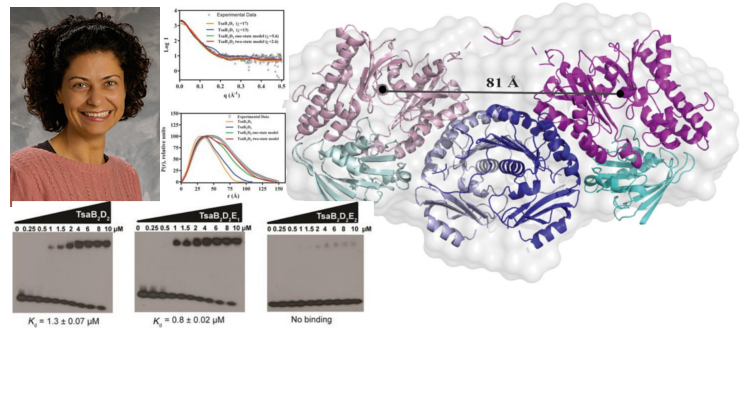 Nanochemistry

Prof. David Pullman's lab studies the photophysics of nanoparticles.

Biochemical kinetics

Prof. Christal Sohl studies the molecular mechanisms underlying human disease.

Nucleic acid structure and modification

Prof. Swairjo has a new paper on the biosynthesis of an important modified tRNA nucleoside.

NMR of novel materials

Prof. Greg Holland was recently awarded a Kavli Fellowship for his work.
Welcome
The Department of Chemistry and Biochemistry at San Diego State University is the flagship chemical education and research program in the California State University system. Learn more »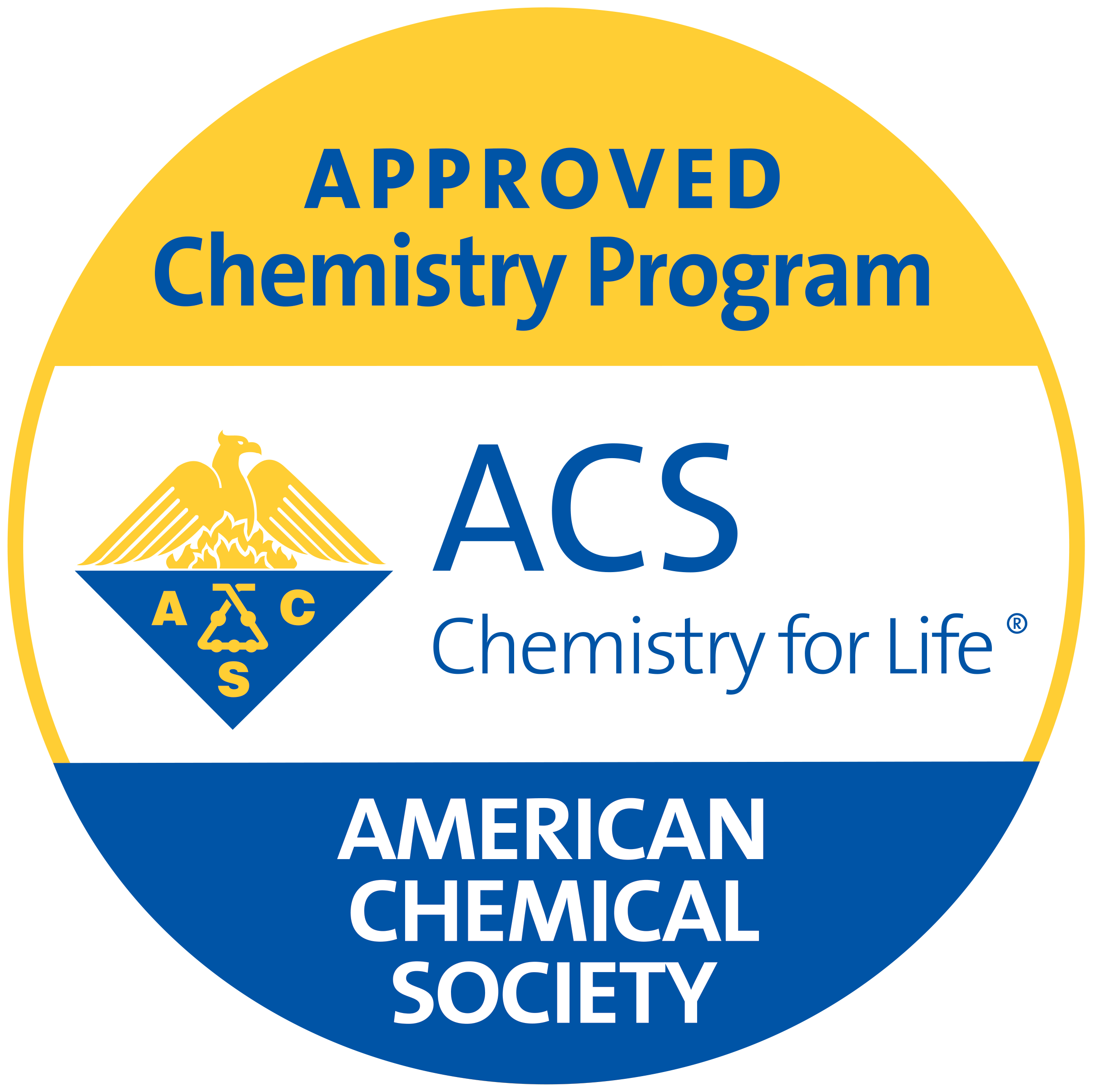 SDSU offers the
ACS-accredited
bachelor's degree.
Announcements
A major article in PNAS has recently been published by the research group of Prof. Greg Holland, including our NMR Faciltiy Director Dr. Bennett Addison, reaching the national news stage with coverage in the Washington Post, C&E News, and elsewhere. Congratulations to the Holland group on groundbreaking work!
And in more good news for the Holland group, JDP student Haley Swanson was recently awarded a NASA Education Fellowship to study prebiotic chemical reactions that may be partly responsible for the complexity of life. Congratulations!
Prof. Jeff Gustafson's work on atropisomerism received a recent shout out in C&E News. Read all about it!
Upcoming Events
| | |
| --- | --- |
| Nov 16 | Dept. Seminar – Professor David Moffet, Loyola Marymount University., GMCS-301, 4:00 PM |
| Nov 30 | Dept. Seminar – Prof. Kim Janda, The Scripps Research Institute, GMCS-301, 4:00 PM |
| Dec 07 | Dept. Seminar – Prof. Daniel O'Leary, Pomona College, GMCS-301, 4:00 PM |
| Jan 25 | Dept. Seminar – Prof. Dave Martin, University of California, Riverside, GMCS-301, 4:00 PM |
| Feb 08 | Dept. Seminar – Dr. Adam Weingarten, Nature Communication Editor , GMCS-301, 4:00 PM |
| Feb 22 | Dept. Seminar – Dr. Ana Kusnetzow, Crinetics Pharmaceuticals, GMCS-301, 4:00 PM |
Department Contacts
email: cheminfo@sdsu.edu
Department Chair: William G. Tong
Undergraduate Advisor: David Pullman
Graduate Advisor: Thomas Cole
Graduate Admissions: Douglas Grotjahn
Faculty and Advisor Office Hours (download Adobe Reader)
Follow us on Facebook
Thank you!
Recent donors to SDSU Chemistry & Biochemistry
Mr. Jay Breaux
Richard L. Jenkins, Ph.D.
BlueDoor LLC
---
Main Office: GMCS 209 • 5500 Campanile Drive • San Diego, CA 92182-1030 (U.S.A.) • Phone: (619) 594-5595 • Fax: (619) 594-4634
---