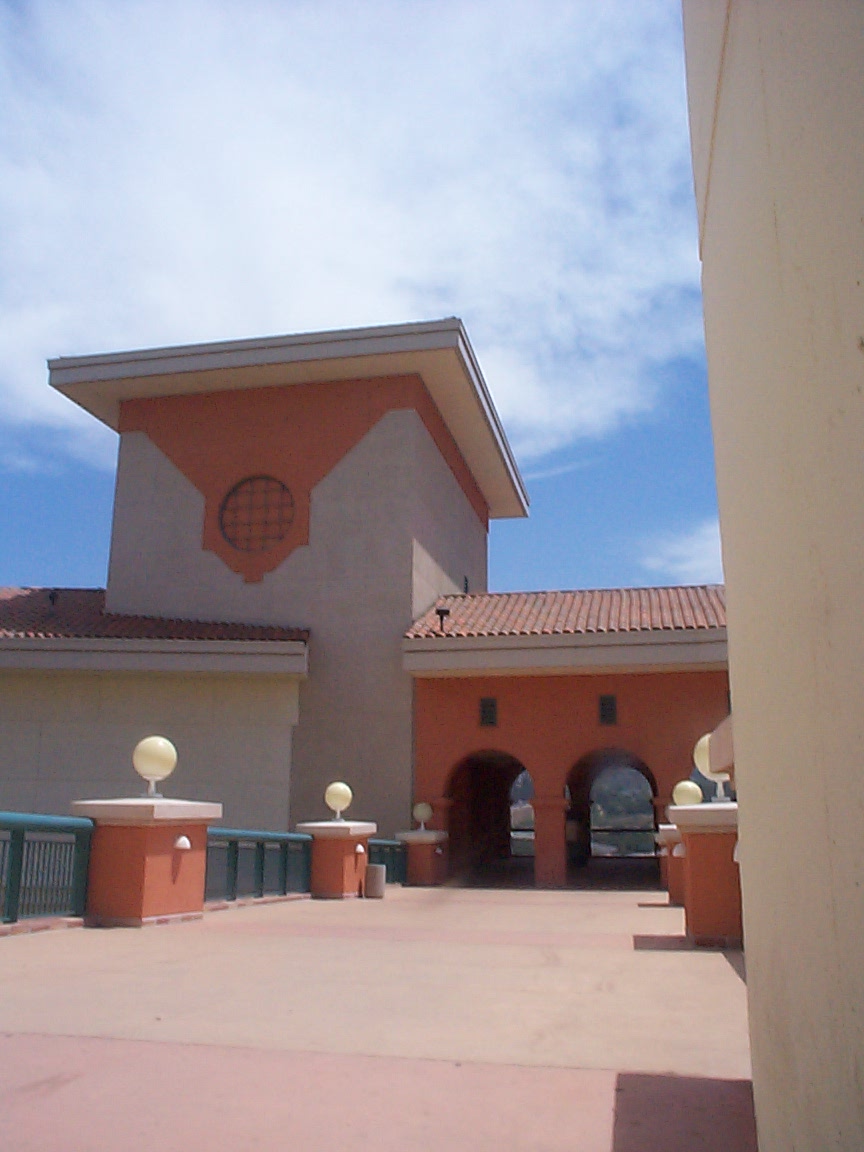 Job, Internship, and Scholarship Opportunities in Chemistry and Biochemistry
To list a job or internship postion on this page, please email flyers/announcements directly to the web editor; Please also tell us how long you would like the posting to appear.
Disclaimer: These announcements are provided by sponsors not affiliated with SDSU. SDSU and the Department of Chemistry and Biochemistry are not responsible for and cannot answer questions about the content of these announcments.
Online Job Clearinghouses for Chemistry and related Fields

DOE Office of Science Graduate Student Research (SCGSR) program

The SCGSR program is open to graduate students with Permanent Resident status, in addition to U.S. Citizens, who meet all other eligibility requirements. Detailed information about the program, including eligibility requirements and access to the online application system, can be found here.

The SCGSR program supports supplemental awards to outstanding U.S. graduate students to conduct part of their graduate thesis research at a DOE national laboratory in collaboration with a DOE laboratory scientist for a period of 3 to 12 consecutive months -- with the goal of preparing graduate students for scientific and technical careers critically important to the DOE Office of Science mission.

The SCGSR program is open to current Ph.D. students in qualified graduate programs at accredited U.S. academic institutions, who are conducting their graduate thesis research in targeted areas of importance to the DOE Office of Science. The research opportunity is expected to advance the graduate students' overall doctoral thesis while providing access to the expertise, resources, and capabilities available at the DOE laboratories. The supplemental award provides for additional, incremental costs for living and travel expenses directly associated with conducting the SCGSR research project at the DOE host laboratory during the award period.

The SCGSR program is sponsored and managed by the DOE Office of Science's Office of Workforce Development for Teachers and Scientists (WDTS), in collaboration with the six Office of Science research programs offices and the DOE national laboratories, and the Oak Ridge Institute of Science and Education (ORISE).

SDSU Math/Science Teacher Initiative

The Mathematics and Science Teacher Initiative (MSTI) often has funding to support mathematics and science tutors in local middle and high schools. We are looking for undergraduates who may be interested in working in schools, and who have taken at least two courses in calculus (with average grades in those two courses of at least 3.0. Please see the MSRI webpage.

AWIS-San Diego Scholarship Program

The AWIS (Association for Women in Science) San Diego Chapter accepts scholarship applications each year. This opportunity is available to all female students in the STEM fields who are actively pursuing a degree in Science. For more information, please visit our website.

CSUPERB Grant and Awards Programs

CSUPERB encourages CSU faculty to identify potential scholars who show great promise academically and as research professionals. CSUPERB knows that undergraduate research experiences are correlated to increased persistence in STEM fields and higher graduation rates, in addition to skills-building valued greatly by life science industry employers and graduate programs.

CSUPERB welcomes and encourages applications from a wide range of disciplines, including but not limited to life sciences, physical sciences, clinical sciences, math, computer science, agricultural science, engineering, and/or business, so please forward accordingly.

Please see a coplete list of programs at the Grants & Awards page.

Chancellor's Doctoral Incentive Program

The California State University (CSU) Chancellor's Doctoral Incentive Program (CDIP) aims to increase the number of promising doctoral students applying for future CSU instructional faculty positions by offering financial assistance in the form of a loan and mentorship by CSU faculty.

Established in 1987, the CSU CDIP is the largest program of its kind in the United States. As of June 2015 the program has loaned $47 million to 2,050 doctoral students enrolled in universities throughout the nation. 1,245 participants have successfully earned doctoral degrees, and over half (705 participants) have subsequently obtained employment in CSU instructional faculty positions.

Financial loan The CDIP offers loans up to $10,000 per year over 5 years, with a maximum amount of $30,000. The loans are:

Repayable over a 15-year period commencing one year after completion of, or withdrawal from, full-time doctoral study;
Forgivable at the rate of 20 percent for each year of full-time postdoctoral teaching employment in the CSU or 10 percent for each year of part-time postdoctoral teaching employment in the CSU.

More details about the loan program can be found at the CDIP loan page.

Mentorship support The CDIP also ensures the success of the doctoral students by combining the loan program with a mentorship component. Through collaborative teaching, research, and/or service activities, faculty mentors will:

support the CDIP Scholars' successful completion of their doctoral studies;
enhance the CDIP Scholars' potential for employment in an instructional faculty position at a CSU.

Other Provisions of the Program

Receipt of a loan through this program and completion of the doctorate does not in any way guarantee employment as a faculty member at a CSU campus nor does it obligate the recipient to accept such employment, if applied for and offered.
Individual CSU academic departments may have faculty recruitment and appointment requirements in addition to an earned doctorate (e.g., possession of a teaching credential; a Ph.D. instead of an Ed.D.; a doctorate in a specific subdiscipline). It is the applicant's responsibility to be aware of such requirements.
Funds for the CDIP are contingent on the California State University Board of Trustees' approval each year of the Lottery Revenue Budget.

Participant Eligibility The CDIP is intended to support doctoral students who will pursue CSU instructional faculty positions. As such, students who meet one of the following criteria are eligible to apply to the CDIP:

New or continuing full-time doctoral students currently enrolled in accredited programs in the U.S.;
Undergraduate and master's level graduate students in the application process to accredited doctoral programs in the U.S.;
Lecturers who are enrolled full-time in a doctoral program are eligible and encouraged to apply. However, probationary or tenured faculty members in the CSU are not eligible regardless of their status in a doctoral program.

For additional eligibility criteria and other special considerations for students in professional (such as Ed.D., DNP, DPT, and PsyD) and online doctoral programs, please access the CDIP eligibility page.

Deadline: ongoing

NRC Research Associateship Programs

The National Research Council of the National Academies sponsors a number of awards for graduate, postdoctoral and senior researchers at federal laboratories and affiliated institutions. These awards include generous stipends ranging from $42,000 - $75,000 per year for recent Ph.D. recipients, and higher for additional experience. Graduate entry level stipends begin at $30,000. These awards provide the opportunity for recipients to do independent research in some of the best-equipped and staffed laboratories in the U.S. Research opportunities are open to U.S. citizens, permanent residents, and for some of the laboratories, foreign nationals.

Detailed program information, including online applications, instructions on how to apply and a list of participating laboratories, is available on the NRC Research Associateship Programs website.

Questions should be directed to the NRC at 202-334-2760 (phone) or rap@nas.edu.

There are four review cycles annuallym with deadlines

February 1
May 1
August 1
November 1

Applicants should contact prospective Adviser(s) at the lab(s) prior to the application deadline to discuss their research interests and funding opportunities.

Aerotek Staffing

Aerotek is the largest privately held staffing firm in the nation. We partner with companies to assist them with their hiring needs. We in the Scientific Division partner with roughly 70 different Scientific Companies in the San Diego area. We do have direct relationships with the hiring managers at these companies so we can definitely connect great candidates with them and assist them along the way of the interview process. We also have more than just contract assignments. The majority of the positions we are asked to assist with are either Contract-to-Hire or Direct Placement opportunities. Finally, we are a completely free resource for individuals. Nothing will ever be taken out of their check and they will never be charged for using our service. Interested and qualified applicants are invited to contact Chelsea Scott , Scientific Recruiter for Aerotek.

Frog Tutoring

Frog Tutoring provide one-on-one local private online and in-person tutoring.

To apply: https://frogtutoring.com/jobs/FortWorth. Why Work For Frog Tutoring?

Compensation starts from $30.00 to $37.5 per session
Make your work schedule
Get paid daily
Get compensated for driving over a certain mileage
Tutor both online and in-person
Get periodic bonuses based on performance
Tutor of the month recognition
Generous referral bonuses
Be an academic coach and a mentor to local students
You pick the age range and subjects to teach

CSU Biocompass

The Online Resources for Career Planning page includes internship listings.

Knowles Science Teaching Foundation Scholarships

Provides yearly tuition assistance and a monthly stipend while you student teach. See the KSTF web page for further information.

Johns Hopkins Applied Physics Laboratory

The Scripps Research Institute
---