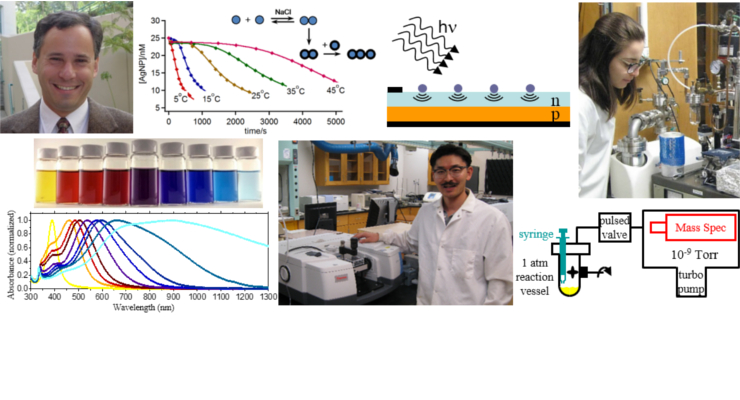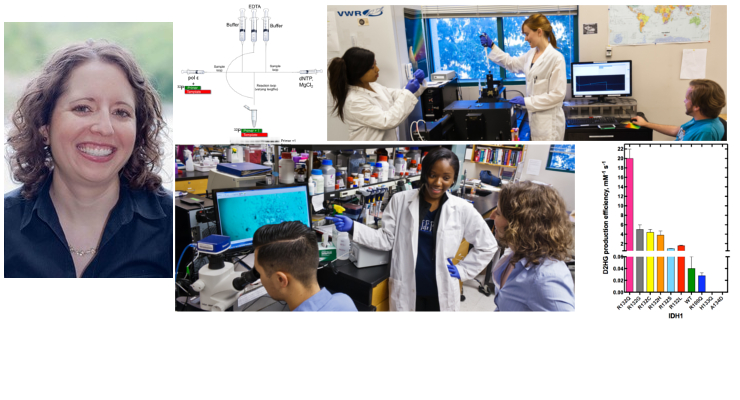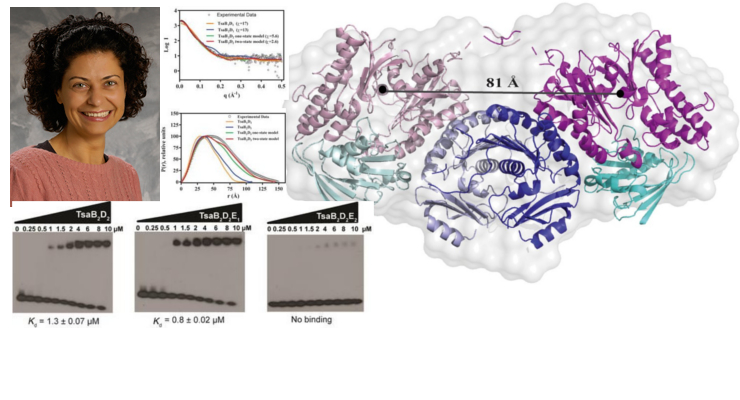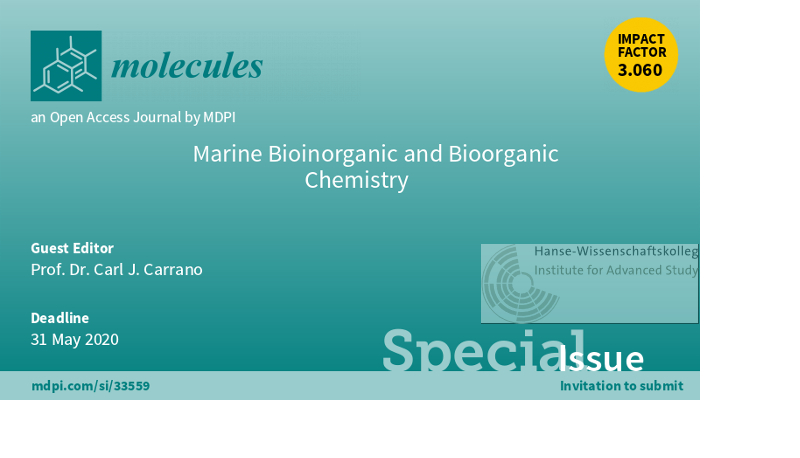 Nanochemistry

Prof. David Pullman's lab studies the photophysics of nanoparticles.

Biochemical kinetics

Prof. Christal Sohl studies the molecular mechanisms underlying human disease.

Nucleic acid structure and modification

Prof. Swairjo has a new paper on the biosynthesis of an important modified tRNA nucleoside.

Marine Bioinorganic and Bioorganic Chemistry

Prof. Carl Carrano, awarded a fellowship to study in Germany by the Hanse Wissenschaftskolleg Advanced Study Institute, is editing a special issue of Molecules.
Welcome
The Department of Chemistry and Biochemistry at San Diego State University is the flagship chemical education and research program in the California State University system. Learn more »

Upcoming Events
| | |
| --- | --- |
| Sep 11 | Dept. Seminar – Luo Long , Wayne State University , GMCS-301, 4:00 PM |
Department Contacts
Department Chair: William G. Tong
Undergraduate Advisor: David Pullman, dpullman@sdsu.edu
Graduate Advisor: Thomas Cole, tcole@sdsu.edu
Graduate Admissions: Douglas Grotjahn, dbgrotjahn@sdsu.edu
Other Inquiries: cheminfo@sdsu.edu
Faculty and Advisor Office Hours (download Adobe Reader)

Follow us on Facebook
Thank you!
Recent donors to SDSU Chemistry & Biochemistry
Mr. Jay Breaux
Richard L. Jenkins, Ph.D.
BlueDoor LLC
---
Main Office: GMCS 209 • 5500 Campanile Drive • San Diego, CA 92182-1030 (U.S.A.) • Phone: (619) 594-5595 • Fax: (619) 594-4634
---