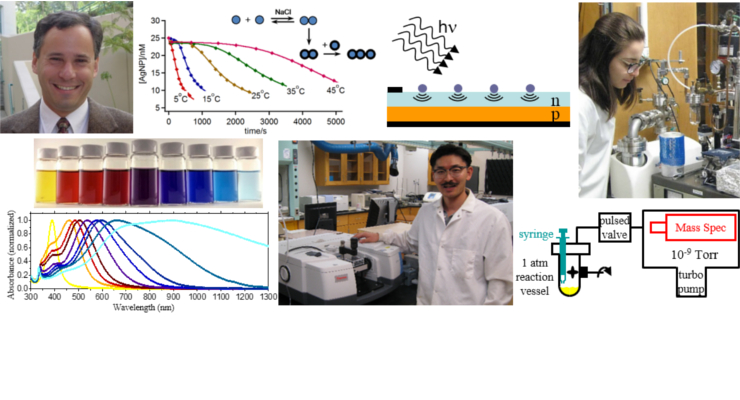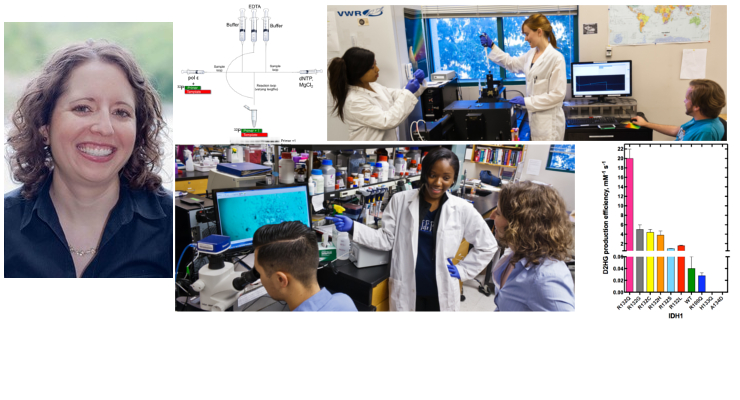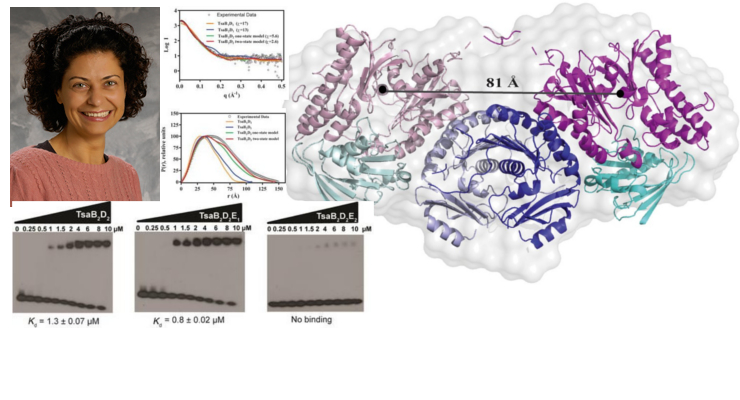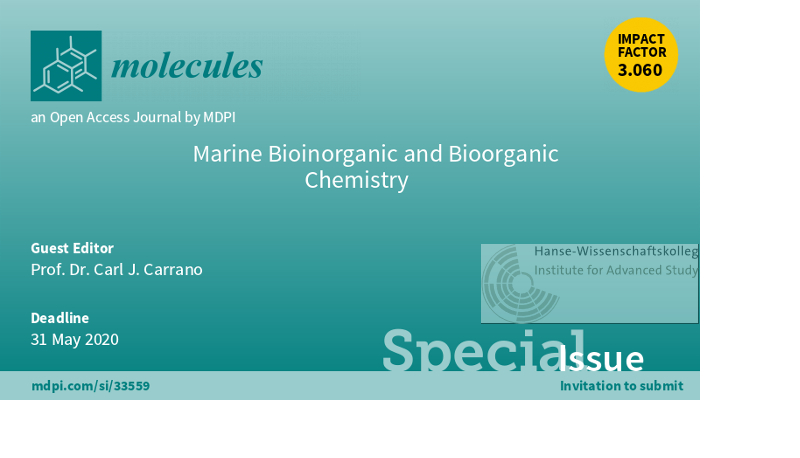 Nanochemistry

Prof. David Pullman's lab studies the photophysics of nanoparticles.

Biochemical kinetics

Prof. Christal Sohl studies the molecular mechanisms underlying human disease.

Nucleic acid structure and modification

Prof. Swairjo has a new paper on the biosynthesis of an important modified tRNA nucleoside.

Marine Bioinorganic and Bioorganic Chemistry

Prof. Carl Carrano, awarded a fellowship to study in Germany by the Hanse Wissenschaftskolleg Advanced Study Institute, is editing a special issue of Molecules.
Virtual Front Desk!
Hours of Operation: 9am-1pm PST Monday-Friday Join Zoom Meeting Meeting ID: 935 1656 1203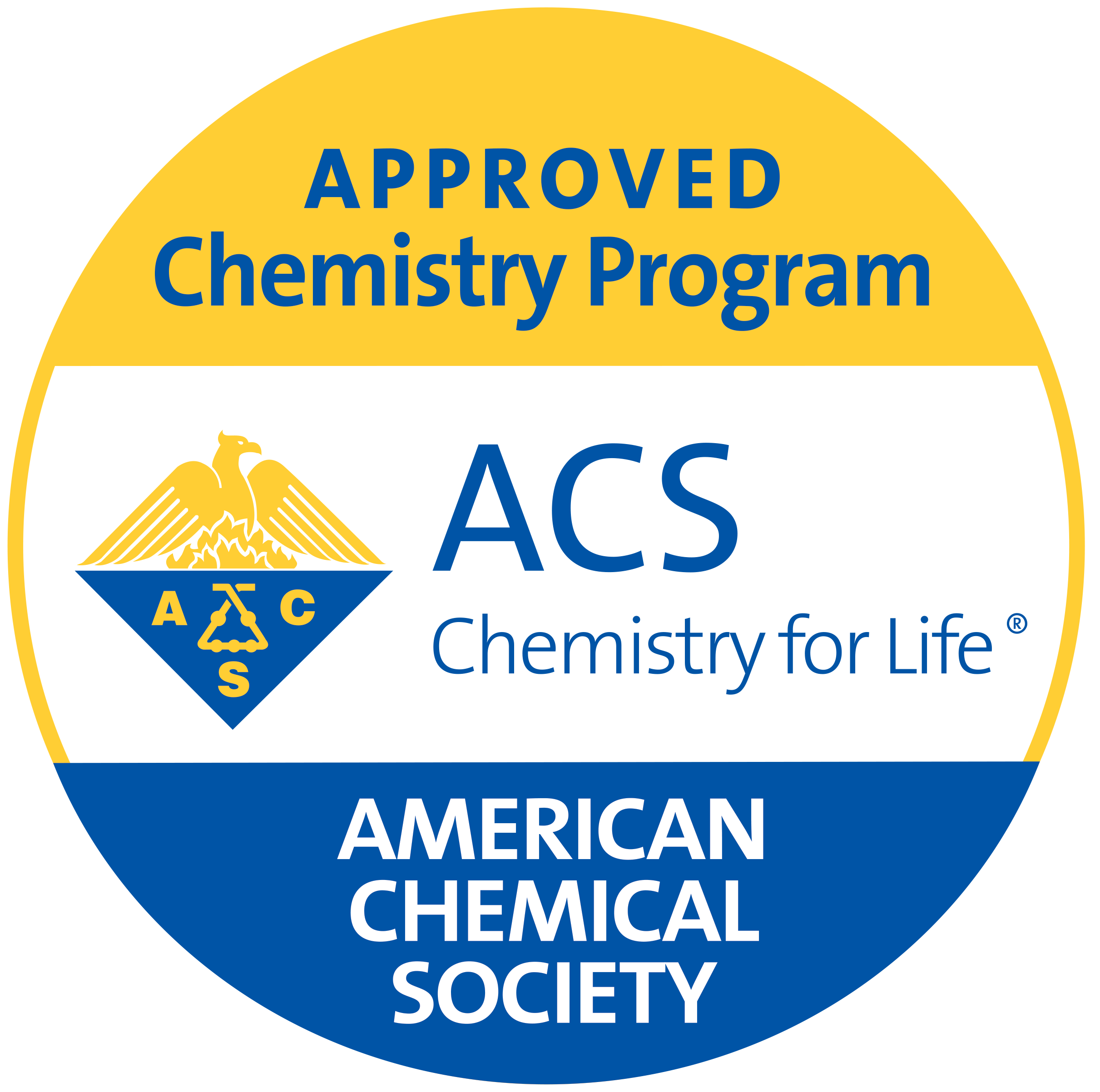 SDSU offers the
ACS-accredited
bachelor's degree.
Upcoming Events
| | |
| --- | --- |
| Oct 02 | Dept. Seminar – Dr. Venkatesan S. Thimmakondu, San Diego State University, Zoom, 4:00 PM |
| Oct 16 | Dept. Seminar – Prof. Jared Lewis, Indiana University, Zoom, 4:00 PM |
| Oct 23 | Dept. Seminar – Prof. Anthony Bell, University of San Diego, Zoom, 4:00 PM |
| Oct 30 | Dept. Seminar – Prof. Allyson Fry-Petit, California State University at Fullerton, Zoom, 4:00 PM |
| Nov 06 | Dept. Seminar – Prof. Blanca Lapizco-Encinas, Rochester Institute of Technology, Zoom, 4:00 PM |
| Nov 13 | Dept. Seminar – Prof. Pascale Guiton, CSU East Bay, Zoom, 4:00 PM |
Department Contacts
Interim Chair: Andrew Cooksy
Undergraduate Advisor: David Pullman, dpullman@sdsu.edu
Graduate Advisor: Thomas Cole, tcole@sdsu.edu
Graduate Admissions: Douglas Grotjahn, dbgrotjahn@sdsu.edu
Other Inquiries: cheminfo@sdsu.edu
Faculty and Advisor Office Hours (download Adobe Reader)

Follow us on Facebook
Thank you!
Recent donors to SDSU Chemistry & Biochemistry
Mr. Jay Breaux
Richard L. Jenkins, Ph.D.
BlueDoor LLC
---
Main Office: GMCS 209 • 5500 Campanile Drive • San Diego, CA 92182-1030 (U.S.A.) • Phone: (619) 594-5595 • Fax: (619) 594-4634
Statement on Systemic Racism
The Department of Chemistry and Biochemistry at San Diego State University speaks out with outrage and sadness against the systemic racism plaguing our nation, leading most recently to the deaths of George Floyd, Breonna Taylor, Ahmaud Arbery, Tony McDade and other African Americans. We condemn the many actions of violence and hate inflicted upon African Americans that have not been filmed or publicized. We denounce the systemic racism that manifests routinely in the lives of our students in acts of discrimination, microaggression, stereotype threat, and marginalization, and other harmful and humiliating actions.
We stand in support of our African American students. We stand in support of our Latinx students, our Native American students, any students of color, our LGBTQ+ students, our differently-abled students, our veterans, our first-generation students, and for all groups marginalized in our society.
The Department of Chemistry and Biochemistry will show our support in our actions. We commit to providing space to amplify their voices, and to being active allies. We commit to making our places of learning inclusive, safe, and fertile for fostering their success. We commit to standing up against discrimination in our classrooms, in our labs, and at San Diego State at large. We know that by supporting and empowering our diverse student body, we enrich our academic excellence, innovation, and success. #BlackLivesMatter
---