Welcome Alumni, from the 1963 SDSU Chemistry Faculty!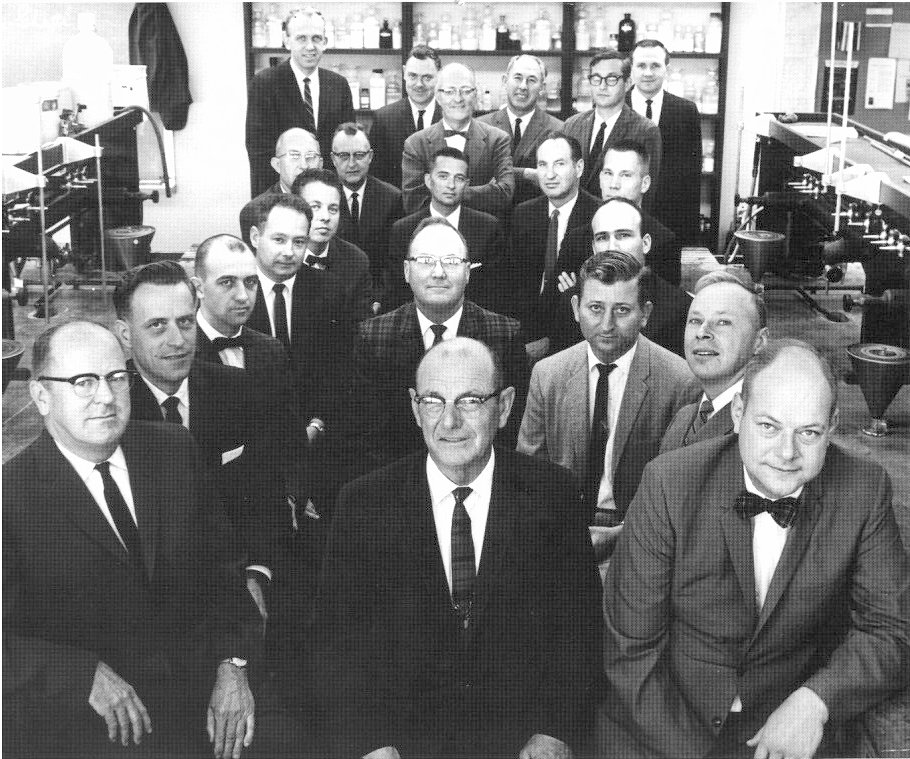 Alumni & Support
Learn how you can contribute to the department endowment – vital to our mission of educating chemistry students and providing opportunities to researchers in the greater San Diego area. Ways to Give »
Alumni memories
An annotated list, in constant revision, of the faculty and staff in the department you may remember working with.
Former Chairman Dudley Robinson's 1973 authoritative history of the early years of the department.
Remembering Lars Hellberg, one of the department's longest-serving faculty members.
A Memoir by Jack Stewart, Professor emeritus
Learn more about State, its alumni, friends, and community.
I thoroughly enjoyed reading Dudley Robinson's account of the "early days." He taught a good freshman chem course.




I remember his great pitching arm. He could hit a dozing student in the back row with a piece of chalk with never a miss! How would that go over now?"

L. Wynston, B.S.'55
---
But some of you may be more familiar with members of the Department in 1995, shown below.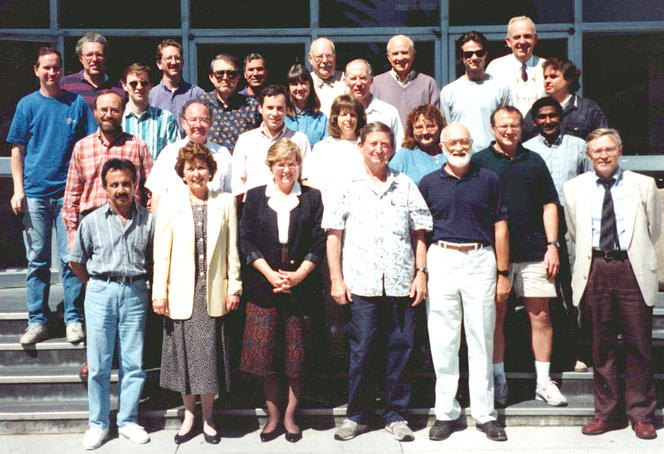 (Click on a face to identify the person.)