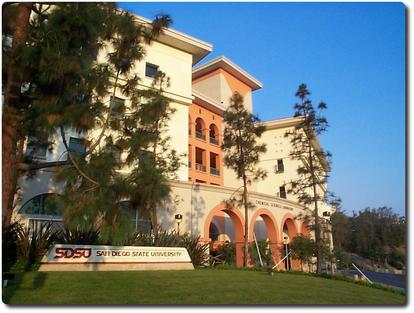 Upcoming Events
| | |
| --- | --- |
| Aug 24 | Dept. Seminar – Lance Elliott, SDSU EH&S, GMCS-301, 4:00 PM |
| Aug 31 | Dept. Seminar – Prof. Kathie Seley-Radtke, University of Maryland, Baltimore County, GMCS-301, 4:00 PM |
| Sep 18 | Dept. Seminar – Prof. Kim Janda, The Scripps Research Institute, GMCS-301, 4:00 PM |
| Sep 28 | Dept. Seminar – Prof. Ulrich Muller , University of California San Diego, GMCS-301, 4:00 PM |
| Oct 12 | Dept. Seminar – Prof. Filipp Furche, Univesity of California, Irvine, GMCS-301, 4:00 PM |
| Oct 19 | Dept. Seminar – Prof. Michael Groves, California State University, Fullerton, GMCS-301, 4:00 PM |
| Nov 02 | Dept. Seminar – Prof. Katarzyna Slowinska, California State University, Long Beach, GMCS-301, 4:00 PM |
| Nov 09 | Dept. Seminar – Fu-Ming Tao, California State University, Fullerton, GMCS-301, 4:00 PM |
| Nov 16 | Dept. Seminar – Professor David Moffet, Loyola Marymount University., GMCS-301, 4:00 PM |
Announcements
See the prominent role of the Chemistry Department in the history of research at SDSU with lead roles by Profs. Ambrose Nichols and Robert Metzger. Learn more about the Department's history.
Madison Kennedy, in Prof. Christal Sohl's research group, was one of ten outstanding presenters at this year's Student research Symposium, and will be representing SDSU at the state-wide research symposium in May. Ms. Kennedy is also a recipient of an NSF Graduate Research Fellowship, and one of the College of Sciences Outstanding Graduates of 2018! Many congratulations!
Chemistry Professor Chris Harrison was recently recognized by the SDSU Faculty Senate for exellence in teaching in the College of Sciences. The Department congratulates this outstanding educator!
---